The heart of NKR is our machinery which is so well equiped that we can meet the requirements that exists when we take on different types of contracts. A modern machinepark and experienced machinists, makes us among the best in the industry. Below is a selection of our collection with different types and sizes. NKR continuously equips the machines with current technology, so that the external environment as well as the work environment are protected in the best possible way.
Hydraulic crawler excavators, 1-100 tons.
Bucket.
Smasher.
Hammer.
Scissors.
Wire Machine with ball.
Hydraulic wheel loader with a capacity of 3-6 m3.
Mini Excavator, 1-6 tons.
Demolition Robots.
Mobile crushing plant, jaw& rotor crushers with a capacitiy up to 4 000 tons/day.
Various small machines.
Various cars and trucks for general & heavy transport.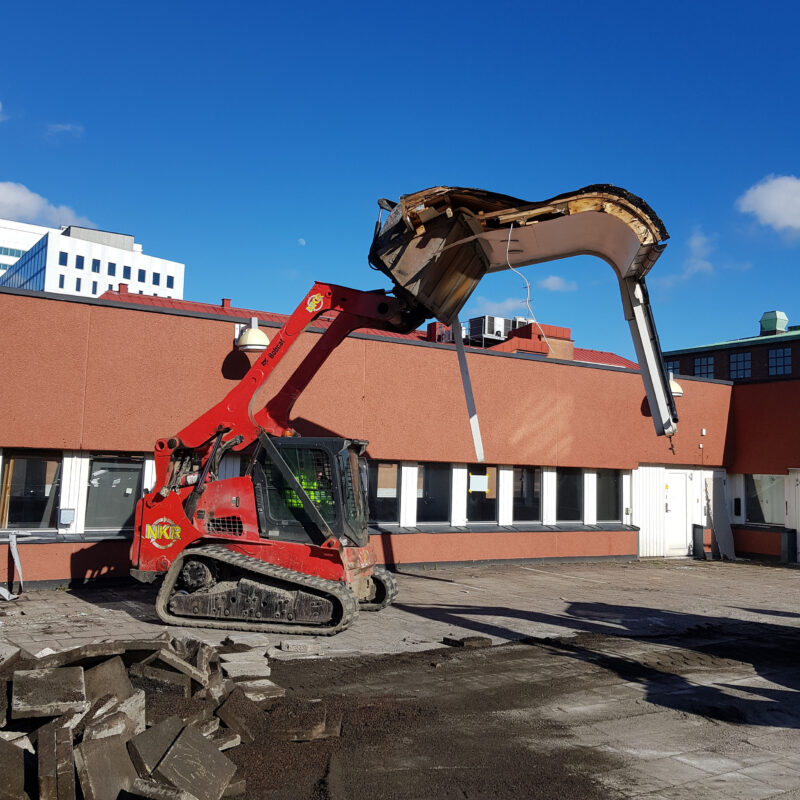 Contact us at NKR Demolition Demolition Group