NKR Demolition Group is always striving to work according to the Environmental- and Quality Management (ISO 9001:2000 & 14001:2004, NMK96 & KSN96) which assures an efficient working process between parties. We also strive to increase our current recycling factor which is 98 % and therefor minimize the environmental footprint associated with our assignments. We are constantly working to meet our growing customer segment, where quality is a critical role for our customer satisfaction. 
In our projects there is always a working process/plan created for the Environment & Quality Purpose when our services are performed due to country, its existing standards and laws. Below is our normal workingprocess in which we finally hand over a final document to our customers.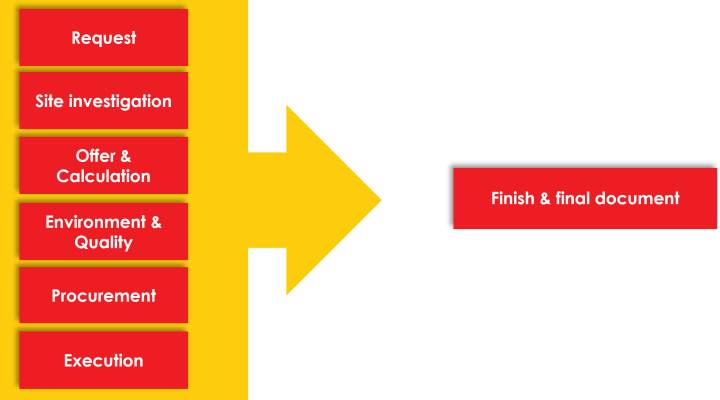 It is important that our customers are satisfied  with our performed work. With a certified Quality system, we continuously work towards improvements. Every 6 months- a customer satisfaction survery is sent out, so that our customers have the opportunity to answer questions about Quality, Cooperation and Safety. This survey gives us a concrete basis for further development, new insights and suggestions for improvements. 
Contact us at NKR Demolition Group