Welcome to NKR Demolition Group
NKR Demolition Group is a company that is specialized in tasks within the area of Demolition, Blasting, Crushing, Asbestos Cleanups and Cleaning of Building, Factories & Building sites. NKR Demolition Group (Parent Company) has in addition two subsidiary companies located in Scandinavia:
NKR Gruppen ApS- Denmark
NKR Demolition Sweden AB- Sweden
" We wish to meet and fulfill our customers expectations and needs, by offering a reliable partner that has a skilled & a trained staff, where we can deliver growth and create good win-win situations"  Managing Director, Mr Karsten Rasmussen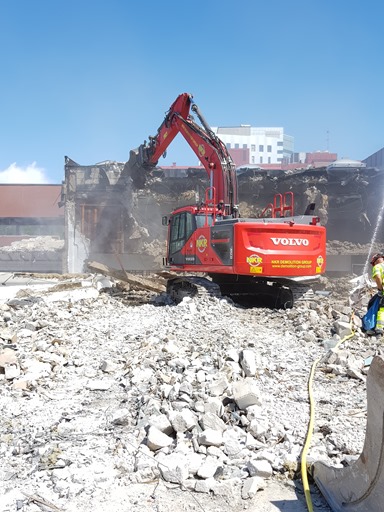 We perform demolition on special and complex buildings. We have a long experience of recycling closed factories, bridges and heavy industrial structures…
We have the knowledge and experience to disassemble parts of industries without any risks for the remaining buildings and equipment…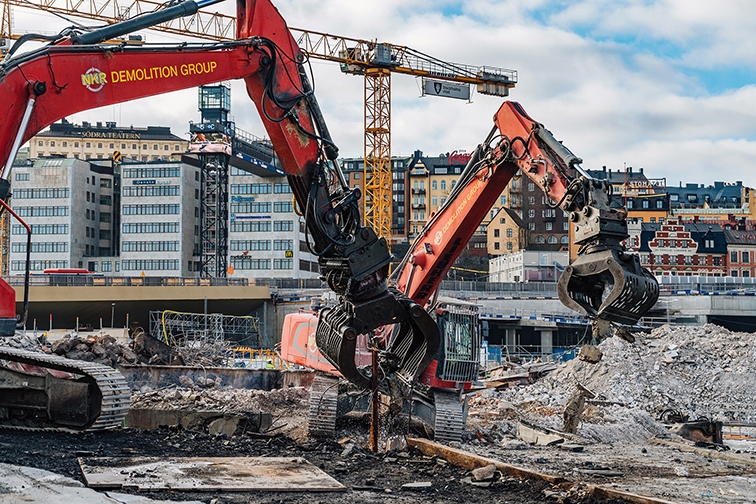 Below are some example of our projects in Denmark, Norway and Sweden.